Without any doubts or argue the art
has
a major influence in providing the room with a specific energy, style and story. A room without an artwork, no matter how well is decorated, is an empty room without a story. The artwork can open a whole dimension to the living room and provide it with a specific emotion and energy. It is really important to choose artwork for the living room that will genuinely represent your personal style and taste. Also another golden rule based on arranging art in the living room is : One magnificent distinctive art work is better
then
a dozen of meaningless
generric
ones. Don't choose artwork to match your furniture, that just ain't right. In addition, check out some magnificent living room designs with distinctive artworks.
1.

Boho

Chic Artwork Above the Fireplace
The small and yet powerful artwork placed above the sofa provides this bohemian living room with lively and bright ambiance. The artwork itself is with bohemian attitude, therefore it mach the ambiance of this living room perfectly.
2.

Chic Vintage Poster as an artwork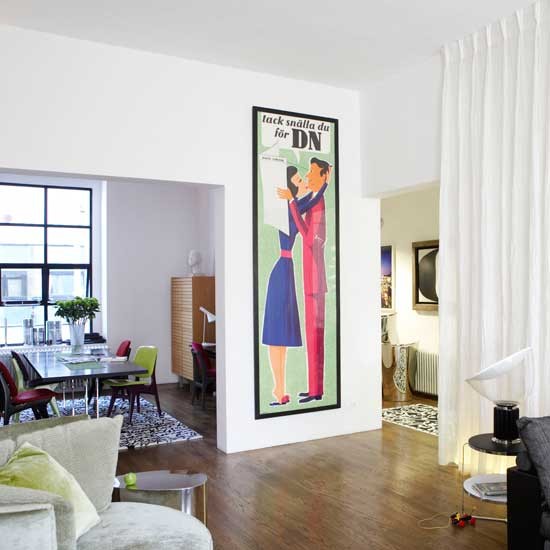 If you are a
fan
of the vintage artwork such as funky vintage posters, you may like this idea. This super fancy and vintage poster will surely add a funky and cool note in your living room.
3.

Colorful Half Circle Artwork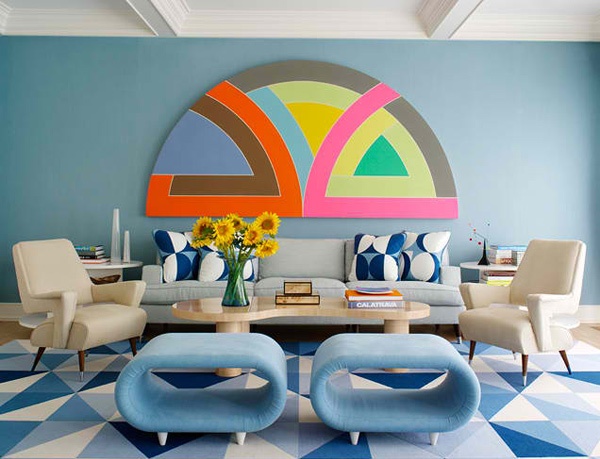 The
interesting
,
playful symmetry in combination with the light pastel colors are making this art piece exquisite. The uniqueness of this artwork will light up your living room and provide it with cheerful and yet chic note.
4.

Contemporary Abstract Artwork above the fireplace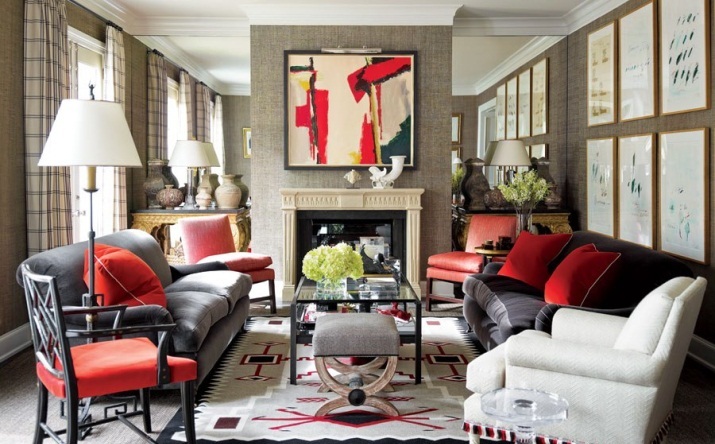 The abstract Pollock Inspired art pieces are usually the most often choice of dynamic people who enjoy in the new contemporary art.
5.

Modern Polka Dots Artpiece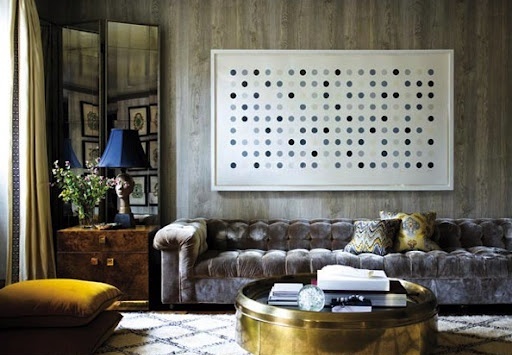 On the first look, you may think that is not worth it to hang a blank paper with
couple
of dots in your living room, but if you look
more deeper
you can find the meaning and the cool story that
lays
behind this artwork.
6.

Multi Canvas Quote Artpiece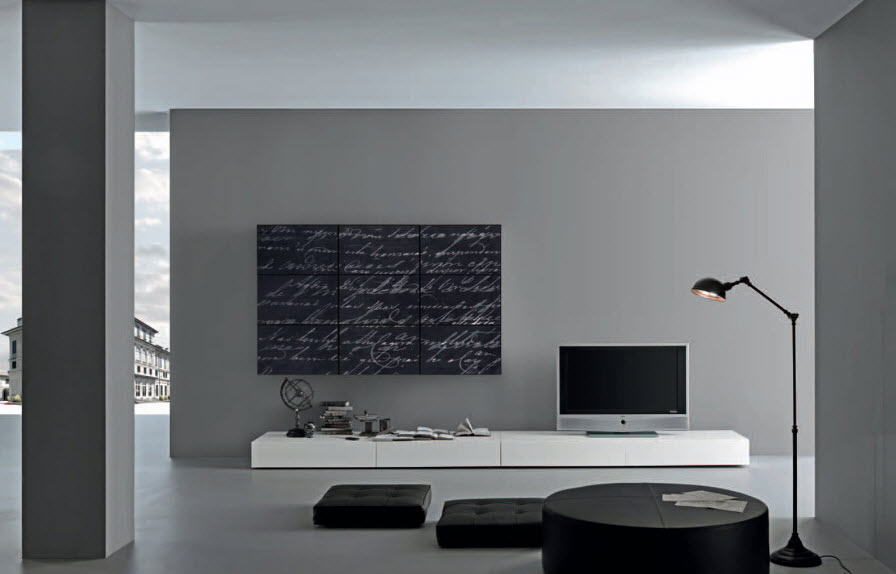 Image Source
:
HomeDesignLover
The multicanvas technique is always a great idea for creating a super industrial and cool living room. This exquisite artwork provides this living room with totally awesome ambiance.
7.

Vintage Artwork with golden frame