Eclectism refers to various different styles merged and embraced in one room. This archetype is perfect for people which doesn't have one specific style that they stick to, but their style varies from classy trough urban to chic. Merging many styles in one is the perfect setting for the dining room, since this is the place for dining and entertainment it has to reflect cool energy and most of all it has to reflect your personal taste. Inspired by some super cool artists and eclectic dining room, we ve come to idea to present to you some of them. SO let's cut to the chase and take a good look at some of these awesome eclectic dining rooms.
1.

Vibrant Blue Dining Room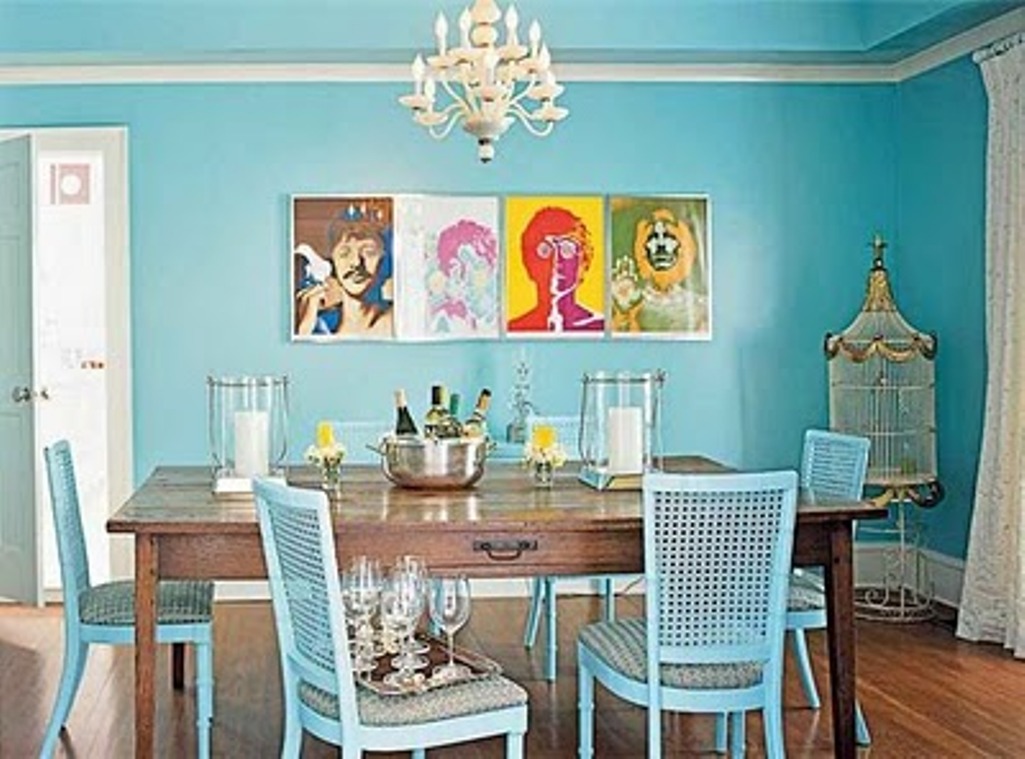 The pale blue color that prevails in this super eclectic dining room is creating a specific
vibrant
and electric ambiance. The designer has wisely broken trough the pale appearance of the walls with the pop art piece.
2.

Chic and Eclecitc Dining Room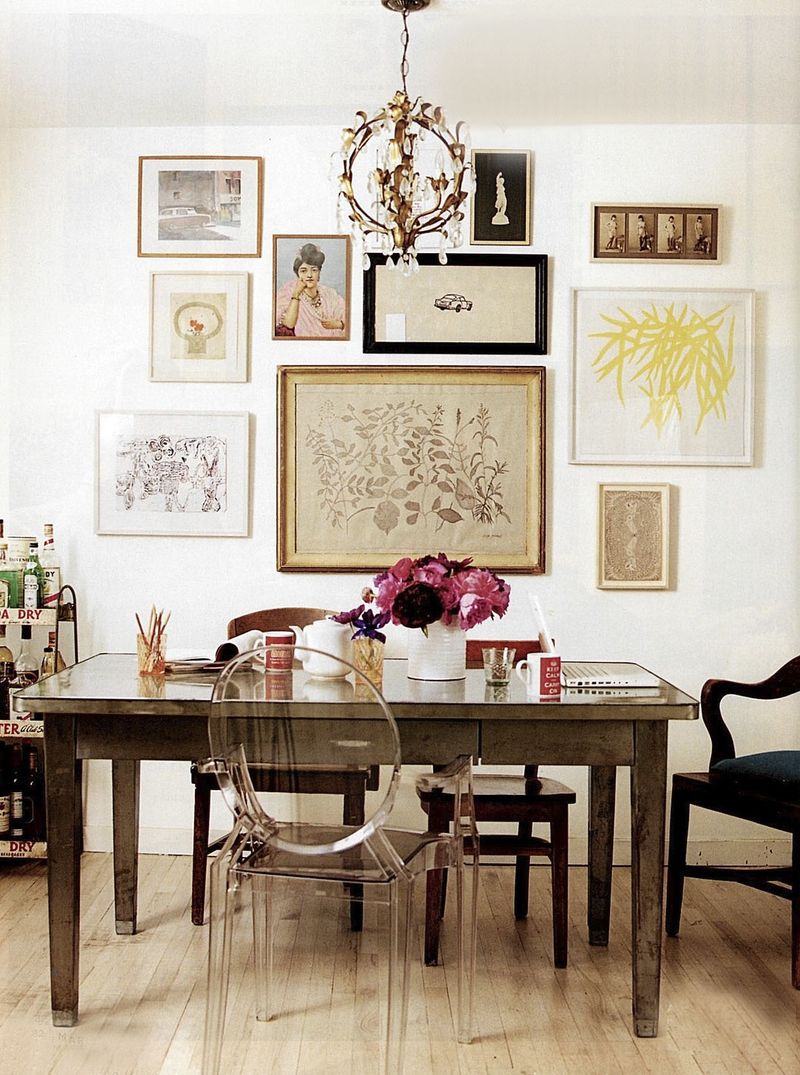 The scent of elegance is present in this dining room with accent artwork wall and the rustic dining set is adding an eclectic ambiance along with the classy chandelier which is the chic element in this place.
3.

Urban and Classy Dining Room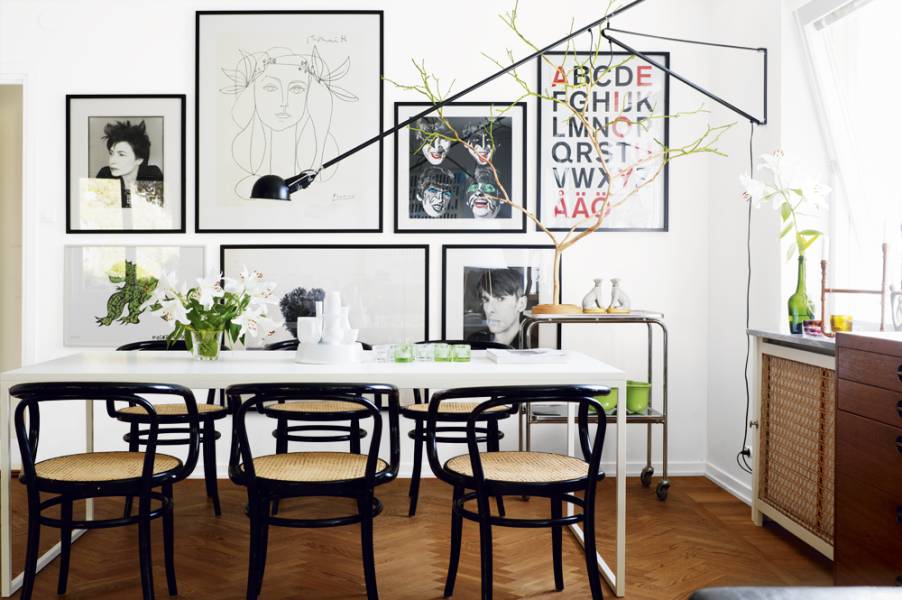 The dominance of the black and white is a powerful combination for creating a chic and eclectic place. The art work is inviting and super modern and the modular floor lamp is the focal point.
Well talking about eclectic place, here is one which is basically a prototype of how eclectic dining room should look like. The mix of pattern, colors and style that are the "ABC" of an eclectic dining room.
5.

Cool Eclectic Dining Room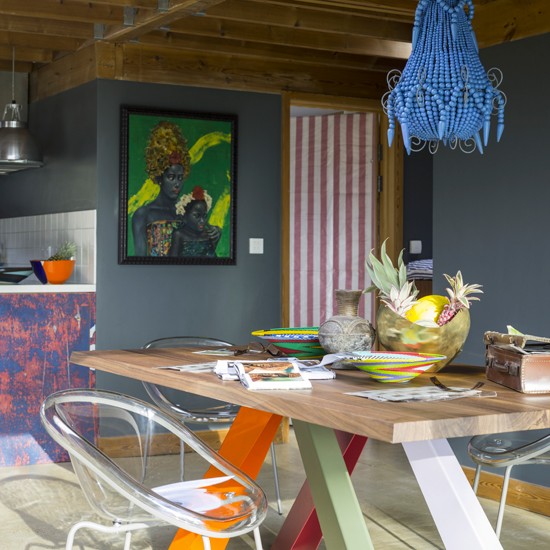 With a bit of a more serious ambiance this dining room has deserved the title of an eclectic dining room with the super eccentric blue chandelier along with the oriental artwork on the wall.
The flamboyant chandelier in combination with the abstract, contemporary art along with the modern green dining set is the reason why this dining room looks so eclectic and cool.
7.

Modern Eclectic Dining Room